....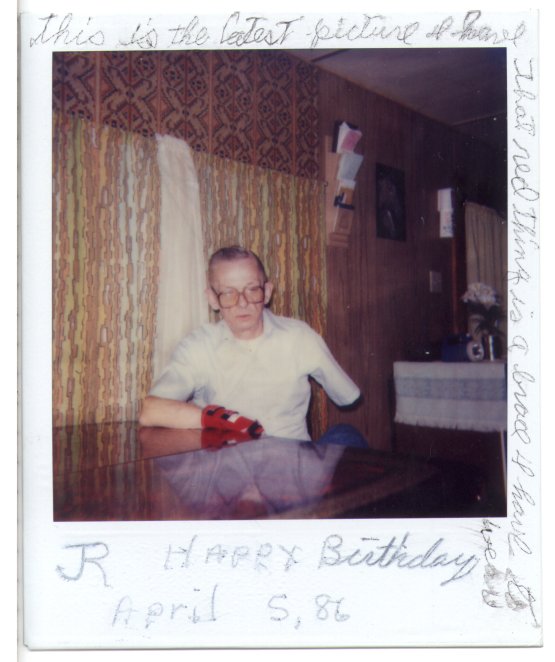 Clarence F. Hawkins,Jr. was born April 5, 1929 to parents Clarence and Maggie Hawkins. I really haven't heard a lot about Clarence Jr.

From my mother I learned that he was called Junior and that he lost his arm in a car accident. Clarence was in the army when he had his car accident. He was off duty, went out for a night on the town and got into an accident.

This picture was taken April 5, 1986.